[2 course Bundle] Wyckoff Analysis Series Modules 1 and 2 – Todd Krueger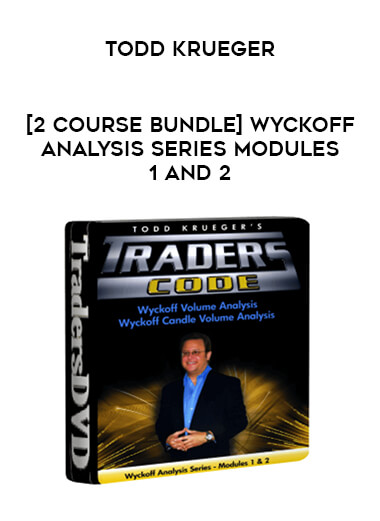 [2 course Bundle] Wyckoff Analysis Series Modules 1 and 2 – Todd Krueger
Arichive : [2 course Bundle] Wyckoff Analysis Series Modules 1 and 2 – Todd Krueger
Product Description
Here is a breakdown of what you will learn from this 2 DVD Home Study Course:
    How to use multiple timeframes in harmony with the major trend
How to use longer term charts to reduce the noise level in a chart

See how Wyckoff Candle Volume patterns produce readable market tells

How to use longer term charts to set up the directional bias for the day trader

Identify WCVA patterns that produce support/resistance levels

How to use WCVA charts in the FOREX market

How to scientifically break multiple timeframes down to confirm supply/demand
This methodology is a cutting edge, 21st century professional level tool that is derived from two, 100+ year old tested and proven trading approaches. By combining Wyckoff Volume Analysis with candlestick patterns the first breakthrough trading methodology of the 21st century is born. Because this methodology was invented by Todd Krueger, Traders Code is your exclusive source for WCVA knowledge. This is the first home study course devoted to the Wyckoff Candle Volume Analysis methodology.