2018 Virtual Hypnosis Convention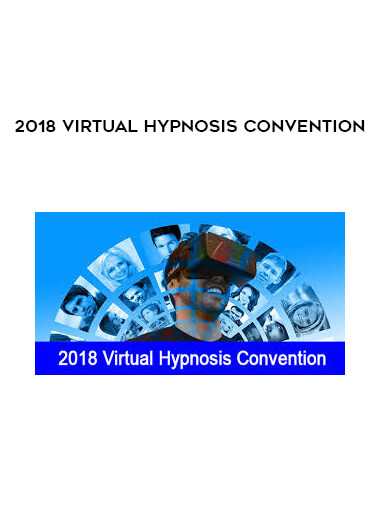 2018 Virtual Hypnosis Convention
Arichive : 2018 Virtual Hypnosis Convention
GROUND-BREAKING RESULTS ORIENTED TRAINING
24 Seminars with leaders in Hypnotherapy, NLP, Coaching and Psychotherapy.
John Soriano
Application of EFT (Emotional Freedom Technique) with Hypnosis
Kelley T. Woods
Introduction to Parts Work via an Archetype Alignment Process
Dr. Richard Nongard and Rob Banks, CPH
How to Create a Multi-Sensorial Immersive Hypnosis Sessions
Kweethai Neill, Ph.D.
Crucial Pretalk – Convert Interested Parties to Paying Clients
Joni Johnston Neidigh, LMHC/Ch.t.
How to Hypnotize Swimmers, Coaches, Parents and Teams to Achieve Gold Medal results
James Hazlerig
Storytelling as Powerful Transformation in Hypnosis
Duff McDuffee
Transform Anxiety in Endless Ways using NLP Submodalities
Jason Linett
No More No-Shows! Optimize Your Hypnosis Office for Maximum Income
Rusty Williams
Embedded Suggestions in Clinical Hypnosis
Helen Mitas
How I made $165k in my first year of Business without traditional advertising
Stephanie C. Conkle
Hypnoanesthesia
Richard Dama, LPC/CPH
Hypnosis Evidenced Based Approaches for Post-Traumatic Stress Disorder
Shelly Stockwell-Nicholas
JOY THERAPY!
David Snyder
Emotional Detox How To Reprogram Your Subconscious Mind and Live A Life FREE From Emotional Pain
John Cerbone
KEYNOTE ADDRESS
Martin Castor Peterson
The Dreamself Technique – Activate Your True Resources.
Rick Paddock
Lesson of the Mind: Creating Students of Change
Noon Tom Nicoli
6 Vital Keys to Turn Visualization Into Manifestation
Michael Watson
Evolutionary Hypnosis: Post Ericksonian Paradigms in Practice
Victoria Gallagher
Increase Success working with the Law of Attraction
Dr. Richard Nongard
Alternatives to Regression Therapy
Scott Sandland
State Change is not Lasting Change
Roger Moore
Hypnosis for Autoimmune Disease
Christina Matthews
Using Light and Sensory Modalities in Trauma Hypnosis
Kelli Von Heydekampf
Your Pre-Talk: Boring or Brilliant?
Tracy Barrett Adams
3 Essential Techniques to Help Insomniacs with Hypnosis
Melissa Roth
Fibromyalgia: An Insiders Solution using Hypnosis
William Mitchell
Convince your clients with the WOW! The Hypnotic Phenomenon!