2020 SEO for Beginners – Rank on the Top from Today!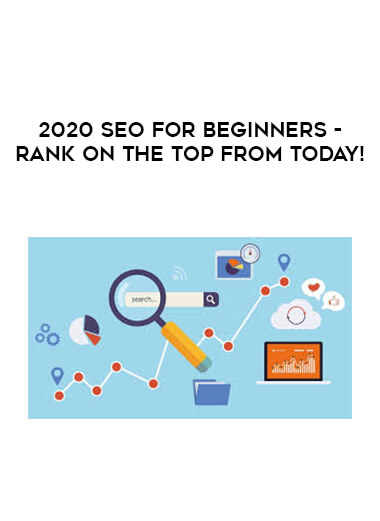 2020 SEO for Beginners – Rank on the Top from Today!
Arichive : 2020 SEO for Beginners – Rank on the Top from Today!
Our courses have been taken over 350,000+ times by over 125,000 students and have been awarded countless 5-stars reviews*
Update List:
07/21/2020 – Added 8 in-depth videos covering powerful SEO plugins and avanced keyword research!
SEO is the most important skill to learn, whether your are starting a business or working for a company SEO: A Highly Paid & In-Demand Skill at Your Fingertips (it's a $79bn industry now!)
By investing a tiny amount of money in this course, you can save thousands of dollars that you would have to pay on expensive SEO services, and get MUCH better results!
This course is taught over the shoulder, using only proven strategies that work in 2020!
Here is what you will get when you enroll today:
Get a Deep Understanding of How SEO Works and Start Seeing Results Today
Rank Your Website or Blog Higher on Search Engines
Learn Simple Steps to Optimize your Website for Google and all other Search Engines
Make your Website or Blog More User-Friendly Without Being an SEO Expert
Reach and Attract a Larger Audience as Soon as Today
Learn and Apply the Best Way to Get Indexed by Search Engines Fast
Avoid the SEO Myths that Can Hurt Your Website
How to make your website load in less than one second
And much, MUCH more!
This course was made for marketers, bloggers and business owners in mind, but anyone can benefit from this high-quality content. This is a streamlined collection of high-definition tutorials and demonstration of great tools.
This course follows a simple layout that consists of easily repeatable steps that you can use today to rank number one of the search results on Google, Bing, Yahoo and more
Who this course is for:
Newbies or Beginners in SEO That Want to See Results Fast
Bloggers
Website Owners
Online Marketers
People Who Want to Manage Their Own SEO (and save money)