30-Day Total Mental, Emotional, Physical, and Energetic Immersion into the Energy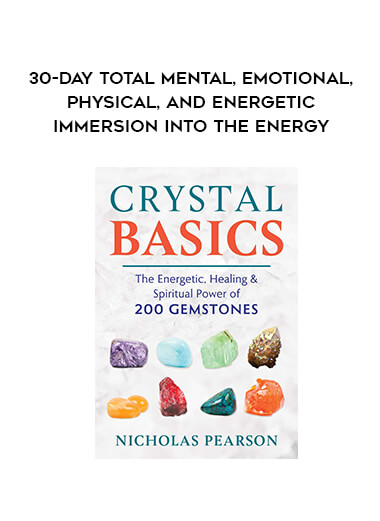 30-Day Total Mental, Emotional, Physical, and Energetic Immersion into the Energy
Arichive : 30-Day Total Mental, Emotional, Physical, and Energetic Immersion into the Energy
This 4-week immersion program takes you deep into Source Energy, connecting you to over 30 different vibrations to activate the highest levels of your potential.
Each week is a deep-dive on a single theme: Health, Relationships, High Performance, and Mastering the Energy.
Every day there are two unique guided breathing visualizations––one for the morning and one for the evening. Each one to connect you to specific Source Energy vibrations that will support, awaken, or amplify one aspect of the theme.
In a single month, your connection to Source Energy, your vital energy, your ability to execute on your goals, the quality and depth of your relationships, the magical synchronicity of opportunities and people coming into your life, even your perception of time can be dramatically transformed.
It is all possible with Source Energy.
And once you've completed the program, you will have a complete Energy toolkit to use for any situation you may face in your journey through life. Whether you want to amp up your performance, connect more deeply to your loved ones, or enhance your vitality, you will have instant access to Source Energy vibrations to support every one of your goals in any area of life.
This App package does not expire.
Here are the transformational guided breathing visualizations you will receive with your purchase of the Ascended Master Program:
WEEK 1 – HEALTH
Mind and Body Cleansing I
Mind and Body Cleansing II
The Circulatory System
The Respiratory System
The Lymphatic System
The Neurological System
The Energetic System
WEEK 2 – RELATIONSHIPS
Building Connection Universally
Win-Win Relationships
Communicating in the Energy
Attracting the Right Relationships
Speaking
Support
Freedom to Be
WEEK 3 – HIGH PERFORMANCE
High Performance Using Flow
Success Through Failure
Getting in the Zone
Focus
Creating Universal Success
Readiness
Performing in the "I Don't Know"
WEEK 4 – MASTERING THIS ENERGY
Mastering the Unknown
Accessing Your Full Potential
Decision Making
You Are Supported
Solutions are All Around
Expansion and Evolution
Sustaining Momentum