Avaiya – Healthy Relationships Online Conference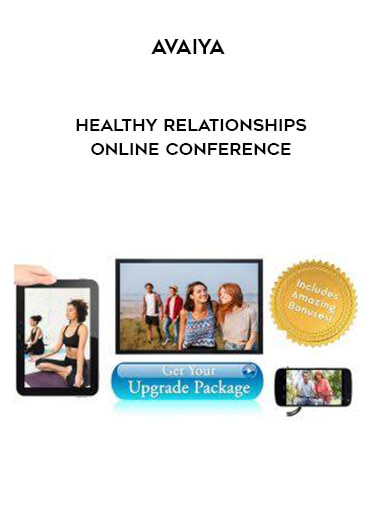 Avaiya – Healthy Relationships Online Conference
Arichive : Avaiya – Healthy Relationships Online Conference
You are in for a life-changing, transformational online event!
The 20+ experts we'll be talking with will be giving you a very important gift. They will be sharing with you practical tools and strategies that you can apply right away to help you Find, Create & Cultivate your Healthy Romantic Partnership.
If you're motivated and inspired, you can clear your calendar for this 7-day immersion event, and stream each complimentary video session during the event, for 72 hours after they air.
That way, if you want to watch them once, you can, if you tune in right away.
What If I Can't Make It To All The Sessions?
I get it. You're busy.
If you can't watch the sessions during the actual event, your calendar is full, you're traveling, or you'd like to be able to rewatch the sessions at your leisure (like I'll be doing)…
…you can get access to the entire online conference with the Healthy Relationships Upgrade Package.
With the Upgrade Package, you can watch these powerful, relationship-altering sessions on your time, because you'll have streaming & downloadable access for life. Plus, you'll receive 4 really incredible Bonuses to help you on your journey to a Healthy, Passionate, Loving Relationship.
Get lifetime access to the wisdom and expertise of 20+ renowned Relationship Experts, Doctors, Therapists, Psychologists, Authors, Thought Leaders, and more, and never regret that you missed any of this transformative material.