[Dylan Werner] True Strength System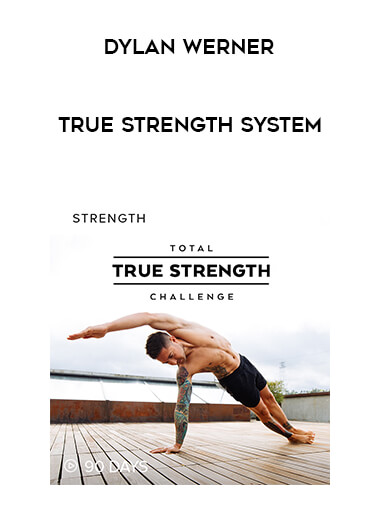 [Dylan Werner] True Strength System
Arichive : [Dylan Werner] True Strength System
13.01 GB
Includs:
– Beginner True Strength
– True Strength Fundamentals
– True Strength Builder I, II
– True Strength Evolution I, II, III
Beginner True Strength – Description
Getting started can be the hardest part of anything; Beginner True Strength is the perfect starting point for your strength-building journey. This plan is systematically designed to create a foundation of strength and stability through safe, efficient, and effective ways that build your body at a challenging but approachable level.
True Strength Fundamentals – Description
If you want to build strength, transform your body and develop body awareness, this series is for you! True Strength Fundamentals is a highly focused training program of yoga-based moves combined with strength, stability and skill training to elevate your True Strength! This series is the second of the True Strength Bundle, designed to bridge the gap from Beginners True Strength and get you ready for True Strength Builder 1
True Strength Builder – Description
This is the third phase of the four-part True Strength bundle. This is the absolute best way to build strength using just your body weight. It's the routine Dylan Werner used when he was learning how to control his body and perform advanced arm balances and inversions.
True Strength Evolution – Description
True Strength Evolution is a fitness program designed to take you to the brink of your ability and teach you how to go even one step further. I took everything that was great about the original True Strength series and made it better. This complete 6-stage workout will maximize the development of your strength, flexibility and endurance – all within thirty minutes!