Thefutur – Winning Clients Over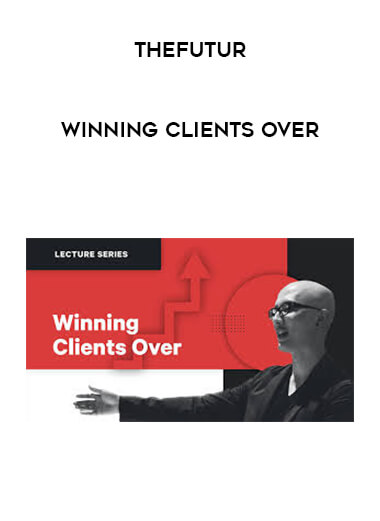 Thefutur – Winning Clients Over
Arichive : Thefutur – Winning Clients Over
Description
A rare opportunity to watch Chris speak in front of a live audience and learn how to position yourself as an expert by asking better questions in the buy/sell cycle.
50+ minutes video lecture
Client negotiation role play
How to get paid to think
How to ask questions
Amateurs vs. experts
Why are some creatives worth more than others?
Design jobs are hard for some clients to process. An engineer shows plans. An artisan shows a product. You are selling… your-really-good-at-thinking-of-ideas brain?
‍
Believe it or not, your ideas are worth money.
Creative entrepreneurs have a hard battle to fight before they can win the job. You can produce amazing work and you have to learn to show and tell your clients how you can do this for them.
Show clients you are the expert.
Stop feeling intimidated to prove yourself, and learn how to win over the big clients. In this lecture, Chris Do will give you the tools learned in his 20+ years of experience to do just that.
Winning Clients Over
Get paid what you're worth.
Negotiate -out fear
Watch a negotiation role-play unfold, and digest the strategy to apply into your next sales conversation.
Communicate your value
Learn the three questions to ask your client to get them to see your value. Help them see why you're the right person for the job.
Find your why
Beyond money, why do you exist? Discover your why and let it drive your passion into future projects.
Shipping & Delivery
24/7 Automatic Digital Delivery Via Your Email
After payment, the download link will automatically be sent to your email.
Or you can go to "My Account" to access the course.